The scrotum is the pouch-like skin located under the penis in the genital area which houses or contains the testicles. It is made of several layers of tissue, including the visual skin layer, and under that skin, there are several layers of connective tissue called 'fascia'. The testicles are located underneath this fascia. The testicles are located underneath this fascia.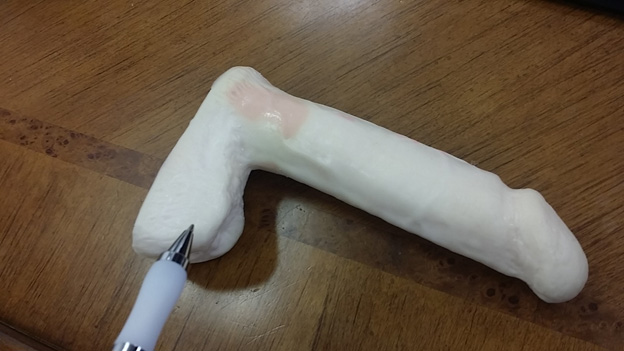 Scrotal Enhancement involves altering the size, shape, and tension of the scrotal skin area. Scrotal Enhancement involves the insertion of filler material into the scrotal skin that will ultimately result in collagen formation and enlargement. The filler material is not inserted near the testicles, nor does the filler ever come in contact with the testicles.
For example, the images below demonstrate before and after photos of a patient who had a scrotal treatment.
You will notice in the after photo that the scrotal area looks fuller and larger. In addition, the contraction, seen from the before photo, is no longer present.
This smoother non-contracted after photo shows how the filler can help prevent the scrotal contraction, which many men find very uncomfortable and not cosmetically pleasing.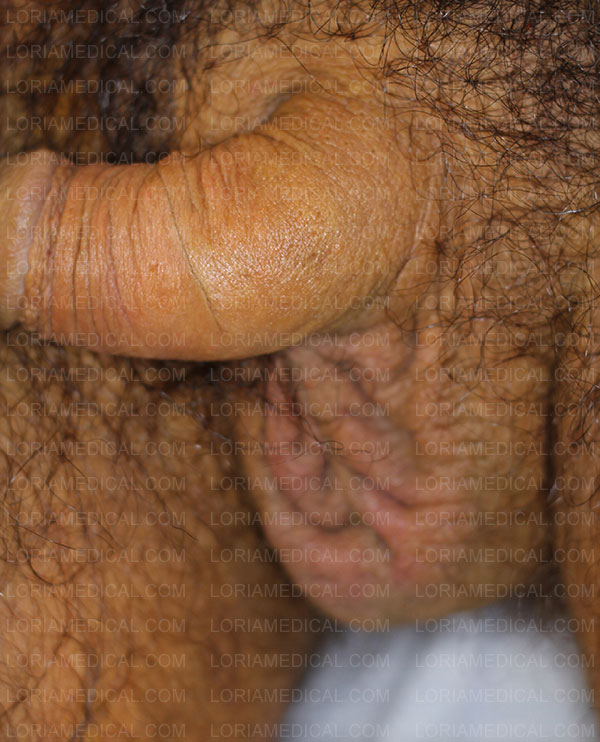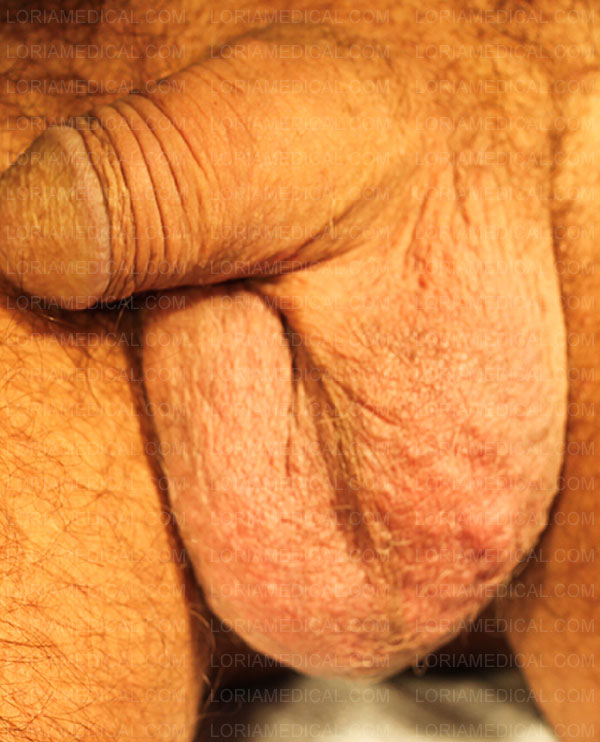 Reasons for Enhancing the Scrotal Area 
Why enhance the scrotal area? There are several reasons why our patients consider having this treatment done
A very small Scrotal area. Some patients may have shrunken testicles and the Penis size simply does not 'match' or is not proportionate to the scrotal area size. In addition, some patients may want to 'feel' more mass in that location, and the filler material, with the subsequent collagen production, will provide this increased mass and feel.

Very tight Scrotal skin. With very tight scrotal skin, it will not only feel uncomfortable with the pressure on the testicles, but it will look small and shrunken down. By adding filler to the scrotum, this will help oppose the strong muscle cell contraction of the scrotal skin, allowing the skin to relax and appear much larger.

Very loose Scrotal Skin. If your skin is very lax, and the testicles seem to hang down a bit, maybe more than desired, adding filler to the scrotal skin will firm up the loose skin and help with the 'hanging' skin issues by causing it to contract.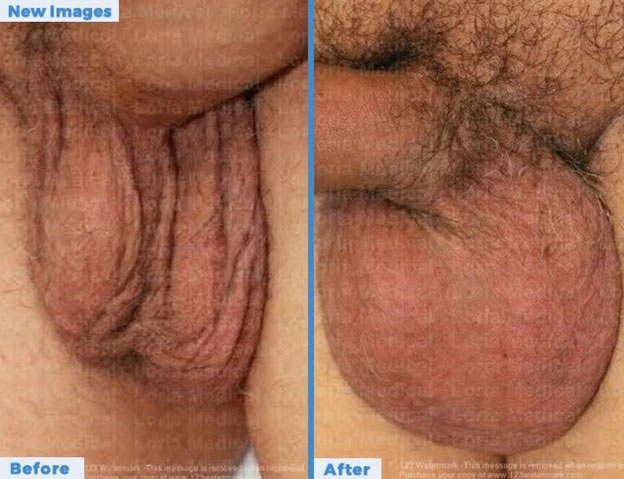 The Scrotal Enhancement procedure can be done simultaneously with a Penile Shaft & Glans Treatments. We recommend our patients take 2-3 days off work to prepare and adjust to the protocols and time needed for post-procedure care.