Discover a new youPENIS ENLARGEMENT
No Risk of Traditional Surgery
No Stitches, Scalpel or Cutting
No General Anesthesia
Easy Financing Available
The NEWLEEP Procedure ™
GAIN 1-2 inches in Erect Length
GAIN 5+ inches in Flaccid Length
GAIN Proportional Length and Girth
Easy Financing Available
COSMETIC SURGEON
DR. VICTOR LORIA
Dr. Victor Loria has developed a novel and highly effective male enhancement permanent filler technique which is currently only being performed at Loria Medical Cosmetic Centers throughout the United States.
This NON-SURGICAL, MINIMALLY INVASIVE in-office procedure does not require general anesthesia, scalpels or stitches and best of all, it delivers permanent results with minimal downtime from enjoying life.
MALE ENHANCEMENT PROCEDURES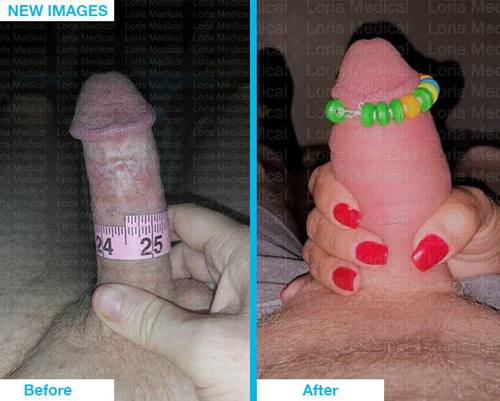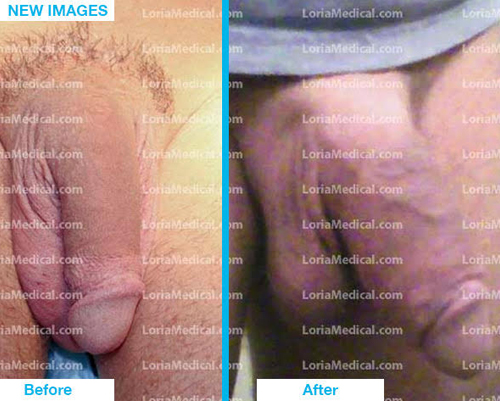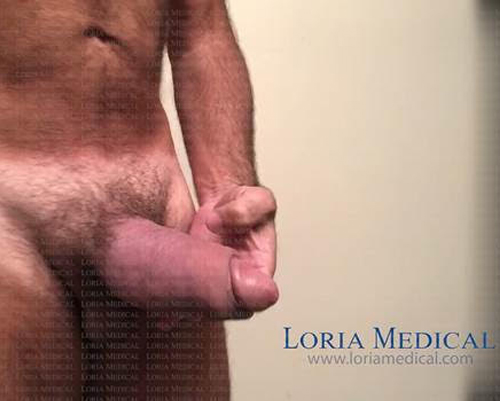 THE FOLLOWING ARE JUST SOME OF THE POSITIVE THINGS THAT OUR CLIENTS ARE SAYING ABOUT US.
Argeny C.
I want thank Dr. Loria for being a genius and an expert in what he does. I really appreciate Dr. Loria for he's knowledge and for helping men like to achieve our goals. Thank you very much Dr. LORIA. ALSO, he's staff was amazing, everyone was very very professional. Gillermo treated me like family. He answered my questions and assisted me in anything I needed during the procedure. He deserves a big bonus ?. Guys I really recommend doing the procedure. I just had it done and plan to come back for a second one. Don't over think it and call Loria Medical right away.
Steve in New York
My wife never asked me to do this. It was my idea. I wanted the confidence boost of being bigger, and I wanted to know that I could please my wife sexually. Now my wife is really happy that I had the procedure. Our sex life was suffering but now it's unbelievable.
Jason in Miami, FL
There is little to no pain with the procedure. Dr. Loria prescribed pain medications in case I needed them, but I didn't. He is such a good doctor. He kept asking me how I was doing throughout the procedure to make sure that I was comfortable and pain free. And during the healing process he and his team were always available. This experience was life changing and I would recommend it to any one.
Benjamin C.
Dr. Loria is an Amazing Doctor. This was truly an exciting experience for me and I'm so happy that I chosen him. Always there to answers questions that you may through the process of healing. My appointment was booked quickly and efficiently, following my initial telephone appointment. The nurse who dealt with me was friendly, welcoming and put me at ease with learning how to wrap at home. The procedure was carried out efficiently and professionally. I am glad I chosen his services and would highly recommend. I can't wait for my next procedure in October.Thank you for your gift Dr. Loria and to the world and above all to me!
Tyrell J.
My experience was wonderful. Oscar and Mel was very professional and friendly. The procedure with Loria went better than expected and I recommend anyone who is looking to boost their confidence to come and experience the change of a lifetime.
Davante T.
Dr Loria was amazing!! "Super professionalism" also Maro he was amazing. He made me feel comfortable through the whole Procedure I highly recommend Dr Loria if your Deciding Girth and Glans or anything. Front desk was really professional. During the procedure I absolutely felt nothing . I highly recommend. I have to repeat it once again Maro was very professional. Great Job
Questions and Answers from a Women's point of view