Loria Medical Miami, FL – Dr. Victor Loria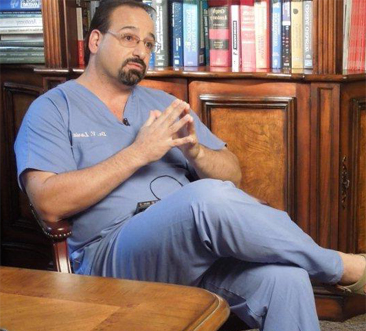 Dr. Victor Loria, D.O., leads the practice of Loria Medical in Miami, Florida. Dr. Loria plans on expanding his medical practice within the United States and internationally. For more than 20 years, Dr. Loria has performed cosmetic, dermatologic surgery and procedures including hair restoration, laser surgery, and permanent cosmetic filler on both men and women.
In 2010, he began specializing in male penile shaft, penile glans, and scrotal enhancements in 2010.
Dr. Loria performs more than 1,000 male enhancement procedures annually. Patients from all over the world seek out Dr. Loria for his minimally invasive, permanent filler technique. An experienced osteopathic physician and a highly regarded cosmetic surgeon with true artistic talent, Dr. Loria is a pioneer in the field of penis and scrotal enlargement.
He is also an innovator in his field, designing and patenting medical devices for men to safely enlarge and lengthen their penises.
In 2014, his work focused on introducing a new medically designed Penis Pump, which was recently awarded a U.S. patent.  In 2016 and 2017, Dr. Loria continued his research and developed the Penis Stretcher and Flaccid Penis Insert medical devices, which were also awarded U.S. patents.
He has perfected non-surgical techniques to achieve natural-looking erectile enlargement, such as his proven Platinum Procedure. Dr. Loria's practice also includes helping patients with erectile dysfunction and hair loss through customized medical plans.
EDUCATION
TRAINING & EXPERIENCE
Dr. Loria is a graduate of the oldest osteopathic medical school in the nation, Kirksville College of Osteopathic Medicine of A.T. Still University, Missouri. In addition to teaching traditional medicine and surgery, the College also brings a holistic element into the physician's practice to provide a solid foundation of medical and surgical patient care. Dr. Loria started his cosmetic surgical practice in New York, gaining extensive experience in cosmetic dermatologic facial and body, long-acting filler materials, FUE hair transplant surgery and other procedures. He was awarded Diplomat status by the National Board of Osteopathic Medical Examiners.
He is either a current or past member of the following associations:
Florida Osteopathic Medical Association

International Society of Hair Restoration Surgeons

American Osteopathic Association

Society of Anti-Aging Medicine

American Academy of Environmental Medicine
He has earned certifications from the following organizations and/or in the following areas of medical practice:
National Board of Osteopathic Medical Examiners

Electro surgery

Laser Surgery

Cryosurgery

Botox and Collagen Therapy

Advanced Laser Skin Resurfacing Non-Ablative Light and Rejuvenation
Dr. Loria has lectured as part of the International Society of Hair Restoration Surgeons Annual Symposium and before the Nassau County Society of Plastic Surgeons. His research in the areas of micro graft and tight-packing techniques for hair transplantation has been published in
Hair Transplant Forum
.
Practice
Dr. Loria is the only doctor in the United States to offer dermatologic, surgery-personal male enhancement using his minimally invasive permanent filler technique, which involves no cutting, no anesthesia and little down time. As part of his osteopathic practice – which focuses on the whole person — he holds confidential Q&A sessions for potential clients, during which time they can ask any questions they may have about the procedure. He tastefully and respectfully addresses ways for men to be "improved" with regard to a subject not many talk about freely. Dr. Loria is enthusiastic about his work as a resource for men (and women) looking to enhance this area of their lives or their men's lives.
A PIONEER IN THE FIELD OF
PENIS ENLARGEMENT AND RECONSTRUCTIVE SURGERY
Dr. Loria developed a unique, minimally invasive medical technique that is now available for penis and glans enlargement and scrotal enhancement. He calls this revolutionary technique the PLATINUM Procedure – an acronym for "Penile and scrotal enhancement using a collagen Layering Activation Technique Involving New and Unique Materials". Dr. Loria takes great pride in offering the least invasive state-of-the-art penile enlargement and scrotal enhancement technique available today. He meets with all of his patients privately and personally performs each and every procedure.
THE PLATINUM TECHNIQUE
MORE ART THAN SCIENCE
Dr. Loria's PLATINUM technique is minimally invasive with no scars, stitches, silicone implants, foreign skin implants, dermal implants, grafts, lipo-suction, suspensory ligament cutting, or general anesthesia. It involves no traditional surgery. This is the latest state-of-the-art technique for penis enlargement & scrotal enhancement available in the U.S. today. The methodology is more of an art than a science. Dr. Loria uses collagen layering activation filler materials, which are artfully and skillfully placed in such a fashion as to create an enlarged and distinguished penile sculpture, or enhanced scrotum.