The average length of a penis 5 to 6 inches, but many men would lengthen their erect state, if given an option. There are various treatments used for penis enlargement, and among them are penis enlargement surgery and penile erect lengthening. Learn more about these treatments below.
Penis Enlargement Surgery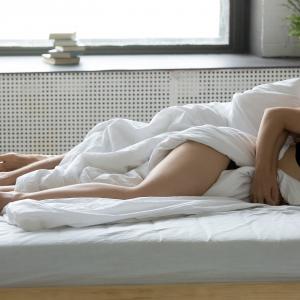 Surgeries currently available for penis enlargement are usually considered high-risk surgeries. Many physicians do not recommend them due to the seriousness of risks involved. Dr. Victor Loria offers less invasive options, some of which are proven to bring about desired penis enhancement and some of which are still in the experimental trial stage. Examples of penis enlargement surgery follow, and each includes Dr. Loria's opinion regarding whether the surgery is a good option:
A surgery for penile flaccid lengthening involves suspensory ligament cutting, but more harm is done than good. In most cases, the penile erect length is actually shortened instead of lengthened.
The head of the penis, called the glans, can be surgically detached and relocated for the purpose of lengthening the penile shaft. This is extremely risky, according to Dr. Loria, because it can cause glans instability. The glans can be traumatized during intercourse, and the procedure is not recommended.
Another high-risk surgery that Dr. Loria does not recommend, though it sometimes works, is penile shaft surgical detachment from the pubic bone. The penis is then advanced or moved forward to lengthen the erect penis.
A total or partial penile transplant can be performed, but it is very risky. This rare surgical procedure has only been performed a few times throughout the world. It has been successful, though it carries the added risks involved with taking immune suppressive medications.
Dr. Loria is currently working on a flaccid insert technique, in which a medical grade implantable tubular silicone insert is placed under the skin of the penis. This device is designed to keep the penis stretched and allow men to hang longer in the flaccid state and increase erect length. The insert will prevent penile retraction and will also increase penile girth. This procedure is currently undergoing clinical trials and should be approved in 2019.
Penile Erect Lengthening
Other than having surgery, there are some treatments available that can lengthen the penis, though a great deal of time and consistency are involved, to yield results. For example, according to Dr. Loria, stretching devices that either push or pull on the penis to make it longer are much safer and far more effective than any medical or surgical treatment for penile lengthening. There is also a Roll & Stretch penile length enlargement system, which Dr. Loria developed and patented.  The device is still being tested, but he believes it will exert maximal lengthening force on the penile shaft tissue in a manner that is more efficient and effective. The device is still in testing stages and will be available sometime in 2018. Over time, penile pumps can stimulate some erect length gains, though such results are undocumented. Dr. Loria has designed and patented a medical penis pump that is far safer, more efficient, and more effective than standard penis pumps available on the market. Note: Penis pumps must be used according to instructions. If they are not used properly, tissue damage could occur. If you are interested in adding length to your penis or if you have questions about penis enlargement surgery and/or penile erect lengthening, contact Dr. Victor Loria today at 877-DR-LORIA (
877-375-6742
).