Penis enlargement is a cosmetic procedure that is often ideal for men who are dissatisfied with the size of their penis. Enhancement of the penis helps to improve self-image. It can also reduce anxiety related to potential expectations of sexual partners. There is nothing more natural than for a man to compare his penis to the size of others in locker rooms, at urinals, and even at home. The sizing up of others in comparison to oneself can lead to feelings of inadequacy, and penis enlargement can help.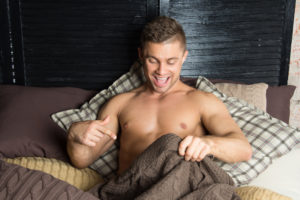 There are also many men who are average/above average who elect to get the procedure. The reality is that almost every guy wants to be bigger no matter what size he is. Male enhancement procedures provide men with a sense of confidence that is incomparable.
Benefits of Penis Enhancement
When a man feels that his penis is smaller than average, it is not unusual for him to experience anxiety, which can affect his sex life. Erectile dysfunction is associated with a man's perceptions about his penis. Because the disorder makes achieving and maintaining an erection difficult, enjoying a healthy sexual relationship also becomes difficult. Studies show that enlargement procedures tend to improve a man's level of self-esteem, which improves sexual performance.
A doctor will usually speak to a man seeking penis enlargement to be sure his expectations are healthy. A procedure cannot, for example, heal an intimate relationship. It can, however, affect a man's mental state and free him up to focus on other things besides his self-consciousness regarding the size of his penis.
Penis enlargement can also provide more satisfying sexual experiences and overall improved quality of life as a result of a higher level of self-esteem.
A Non-Invasive Penis Enlargement Procedure
There is no need to go "under the knife" for penis enlargement. Dr. Victor Loria offers a proven procedure that doesn't involve a scalpel, stitches, or cutting of any kind; and you don't need general anesthesia. The following is an overview of what you can expect during this procedure, which generally takes 3 to 4 hours:
The genital area is covered with a topical numbing cream.
Once the genital area is completely numbed, the permanent filler is placed with small injections.
The penis becomes enlarged and the body begins generating collagen in reaction to the filler material. Collagen is a protein, and the filler causes collagen production. The buildup of collagen is the essence of the "penis enlargement."
A gauze wrap is placed around the penis, and it helps mold the newly formed collagen to the natural shape of the penis. After the gauze is in place, the patient can leave the office.
Patients have an active role in the process because they will wrap and keep the penis clean after the procedure.
Collagen formation resulting from the penis enlargement procedure provided by Dr. Loria continues for up to 90 days. Results, however, can be seen after 14 to 21 days.
For patients desiring a circumference increase of at least 1.5 to 2 inches need a second procedure, and it can occur six weeks after the first. The first treatment usually provides a gain of ¾ of an inch to 1 inch. For an increase in girth of up to 3 inches, a third or fourth procedure is required.
Call Today for Penile Enlargement and Greater Self-Esteem
Dr. Victor Loria's sophisticated procedure for achieving penis enlargement also provides the added self-esteem many men need. Penis size is very much on the minds of men, and a non-invasive enlargement procedure can put minds at ease. Call Loria Medical today at 877-375-6742.