Penis enlargement is no new concept. In fact, the idea of men seeking improving his prowess and sexuality can be tracked back throughout the dawn of mankind. During those earlier times, the only way men can do is used natural penis enlargement solutions such as eating aphrodisiac foods, as well as exercises.
Today, modern men have plenty of options to choose to increase penis size for both girth and length. Decades ago, surgical penis enlargement procedures were popular but also came with risks and the outcome was not always ideal.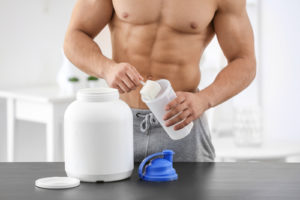 As science technology advances, more methods are created such as penis enlargement exercise devices. Additionally, penis enhancement apparatus' became popular and commonly used along with surgical procedures to further increase penis length.
Pills and Supplements 
Male sexual enhancement pills or supplements are also a common method for performance compared to devices and surgery.
Male supplements became a boom during the discovery of prescribed male enhancement pills like Viagra and Cialis. However, these supplements require a doctor's prescription and may cause a wide range of undesirable side effects.
In order to solve that issue, many medical manufacturers formulated  different male enhancement pills. These pills or supplements are based entirely on all-natural ingredients such as herbs and aphrodisiacs like Yohimbe, Ginseng and Ginko. These supplements are called natural male enhancement pills intended to boost a man's sexual drive, increase blood flow to the penis, provide more intense orgasms as well as longer and harder erections.
Patches and Creams
In addition to male enhancement pills and penis enlargement devices, patches and creams become popular, as well.
Creams or oils are fast-acting male enhancement means that are applied prior to having an intercourse. They contain potent ingredients formulated to penetrate the man's penis skin and help increase blood flow for harder and longer erections. It stimulates the cells in the penis area and relaxes the muscle for better performance.
Patches works the same principle with creams and oils. However, they're only to be worn while there is no intention of sexual intercourse. Patches are applied onto the penis during sleep time. It stimulates vital cells in the penis that are crucial for penile erection.
For men who want to achieve an increased penis size, these are popular options to choose. Although, all these various methods are aimed at achieving the same goal to increase penis size, men prefer one approach over the other.
Natural male enhancement solutions such as pills, penis enlargement devices or better known as penis extenders, creams and oils as well as patches are good candidates to an expensive surgical procedure.
Which Method is Right For Me?
Prior to trying any of these methods, one should always do his homework and consult with a Physician who is an expert in the field.
It is extremely vital to know and decide which method to stick with, as jumping from one to another will not give the desired results. Although, a combination of male enhancement methods can work remarkably well when done appropriately and for the right length of time.
For instance, penis extenders are best use with male enhancement pills and proven to give long-term results.
Penile experts compare this technique just as building muscles in the body. The penis extenders help stimulate the muscle tissues in the penis while the potent ingredients of the supplement helps increase blood flow. When these two effects are combined, maximum benefits can be experienced.
However, it is vital to consider safety first at all times. Therefore, prior to performing any penis exercise, reading the penis extender user's guide is extremely crucial as well as following the recommended dosage of male supplements.
Contact Us
If you're a man suffering from a reduced sense of self worth because of a penis related issue, then Loria Medical can help.
Dr. Victor Loria
is an experienced professional with extensive knowledge about helping men to be comfortable with their sexual virility again. He also provides a minimally invasive option for male enhancement. No surgery. No anesthesia needed. Just permanent results. Call today on 786-409-5911 for more information.