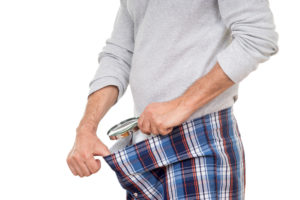 Like men across the world, many American males are concerned with their penis size in comparison to others. Studies have revealed that in the U.S., the average penis is 5.6 inches long. Men with misconceptions about average penis size can become discouraged. Some men have penises that actually measure below average, which can affect their level of sexual confidence. Fortunately, to conquer disillusionment over penis size, male enhancement procedures are more common than ever. Men can enjoy greater self-esteem and improved sexual health with penis enlargement.
Measuring your Penis
The reality is that the
size of man's penis
is often evaluated and potentially mocked at public urinals and in locker rooms during adolescence. A penis in the flaccid state, however, does not provide a correct reflection of its size during an erection. Accurate measurements are made during the erect state. The measurement of a male's penis during adolescence should not be considered, since males grow at different rates and don't stop growing until age 21. The girth or circumference of a penis should also be measured during an erection. According to a recent survey of more than 15,000 men, the average circumference of a penis is 4.59 inches during an erection. The Journal of Sexual Medicine found in another study, however, that the average girth of penises is 4.8 inches.
Conditions Affecting Penis Size
Medical conditions can also cause men in America to have a penis size that varies widely from the norm. Approximately 0.6 % of all men have a condition called "micropenis." The erect penis size of a man with a micropenis is 2.76 inches or less. A hormone imbalance is often the underlying cause of micropenis. Genetic factors and growth hormone deficiencies are among the main causes of this condition. Another reason for a reduced penis size can be environmental factors. Some chemicals are known to affect the endocrine system. If a male is exposed to such chemicals, his penis may grow to a smaller size than average. These types of chemicals are present in widely-used man-made products such as pesticides and plastics.
Anxiety Caused by Penis Size
American society has created anxiety among many males in the U.S. by placing too much importance on the size of a penis. It is generally believed that the ability of a man to provide satisfaction for his sexual partner is directly determined by the size of his penis. Simply the perception is that their penis size is insufficient because it is below average causes men to feel inadequate, as well. Emotional disorders can be the direct result of low self-esteem associated with penis size. Such anxieties can contribute to erectile dysfunction, which makes it difficult for a man to achieve and sustain an erection.
Male Enlargement Procedures
Any man who is experiencing anxiety and dissatisfaction over the size of his penis can opt to go to a medical professional for penis enlargement. Dr. Victor Loria specializes in male enhancement. He has performed more than 5,000 male enhancement procedures using a non-surgical in-office procedure that involves minimal downtime. Schedule an appointment with Dr. Loria at Loria Medical today by calling
877-375-6742
and put an end to your anxiety related to average penis size.