Male enhancement procedures have grown in safety; have become minimally invasive as well as extremely popular. While it is
your
body and you have every right to make decisions about how to care for it, not everyone is the best candidate for male enhancement. Let's take a look at the procedures available for
male enhancement
and how to determine if you are a good candidate.
Types of Male Enhancement Procedures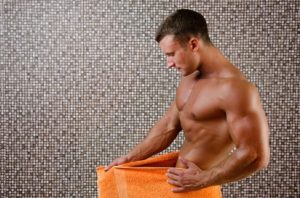 While there are many procedures that men can opt for in order to improve their penis, here are the three that are the most popular:
Glans Enhancement
The glans is the head of the penis and can be enlarged modestly. Due to the small size of the glans, not much filler can be added to the surface. Therefore, it will take several treatments in order to show a significant increase in size.
Scrotal Enhancement
Since it is a much larger area, scrotal enhancement can be done in one treatment. Using collagen activation fillers under the penis, collagen will naturally grow in the scrotum, making the sac appear and feel larger. This is perfect for anyone who feels his sac is too small, tight or loose.
Shaft Enhancement
This is an ideal procedure for anyone looking for a thicker penis. While the procedure won't add any length to the penis, it will add girth.
What Affects Male Enhancement Procedures?
There are many factors that may impact whether or not you are the best candidate for male enhancement. Let's take a look at some of the most common:
Foreskin
Without a doubt, foreskin is important for a successful male enhancement procedure. If you have an uncircumcised penis and want to enlarge the shaft or head, you should get circumcised first, leaving a minimal amount of foreskin. In fact, only 3 out of 10 uncircumcised patients have success with shaft enlargements, while the other 7 tend to get circumcised following the procedure to achieve better results. This is a much more painful way to go about male enhancement and comes with a litany of risks including sores. So, your best bet is to get circumcised first. If you are circumcised and there is too much skin left, you may need to get re-circumcised. To see if you have too much foreskin, pull it down to your circumcision stitch. If there's more than a 3/4 inch gap between the shaft and the foreskin, you may need to have some foreskin removed. Otherwise, you may deal with painful swelling in the foreskin area as you heal from your enhancement procedure.
Flaccid Length
If your penis is long when flaccid or soft, results tend to be better for shaft enlargements. A flaccid penis 3 inches or less (or less than 50% of your erect length), poses a bit more of a problem. In these cases, small, flaccid penises have a strong penile retraction force. That means the shaft shrinks and grows too much, which can hinder the production of collagen. You need the flaccid penis at its maximum flaccid length. To combat this sensation, your penis gets wrapped in gauze like a cast following the procedure. This is done to keep the shaft extended out for as long as possible.  In turn, it facilitates more collagen growth which results in larger penile girth. For example, if the penis is able to shrink, it may push off some of the collagen filler into other areas, such as the sac. While this is handy for someone looking for scrotal enlargement, it doesn't do much good for those wanting a thicker shaft. Putting the flaccid penis into a "cast" will stop the push-pull effect of the shaft and collagen, and allow for better (and even) results. If you have a high retraction rate, you may still be eligible for male enhancement. Patients with a high retraction rate or patients who wish to lengthen their penis would be recommended to get the penile insert device. This device is placed under the skin and helps keep the penis stay at erect length or longer. This is more invasive than the collagen activation filler placements because it involves placing a medical grade rubber silicone implant under the skin of the penis. It is permanent and will yield better results. This device will be undergoing clinical FDA trials at the end of the year in 2018.
Learn More About Male Enhancement
Think you might be a good candidate for male enhancement?
Contact the offices of Loria Medical
to learn more about the procedures and to set up an appointment with Dr. Victor Loria by calling 877-375-6742.